Nature's Remedy Tyngsborough is only 19 min (15.2 mi) North of Tewksbury via US-3 N.
420 Middlesex Road
Tyngsborough, MA 01879
¿Habla español? Llame a su tienda local y seleccione la opción dos.
Debit cards and cash accepted (ATM on-site)
ADA compliant and LGBTQ+ friendly
Wide range of cannabis products from MA grower processors and vendors
Comforting, welcoming, and safe environment
Passionate team trained to assist customers with their selection of products
Merchandise and clothing available for purchase
Online ordering and call ahead orders available
HERE'S WHY YOU SHOULD VISIT OUR DISPENSARY
Near Tewksbury, MA
Tewksbury is a town in Middlesex County, Massachusetts. According to the 2010 census, the town population was 28,961. The town is located approximately 25 miles northwest of Boston and is considered part of the Greater Boston metropolitan area. Tyngsborough is just under 20 minutes form Tewksbury, and our dispensary in Tyngsborough is perfect for residents of Massachusetts looking for residential cannabis.
Our dispensary is about ~20 minutes from Tewksbury, so don't forget your ID!
While it's a short drive from Tewksbury to meet us in Tyngsborough, it's lengthy enough that doing it twice for no reason would be quite inconvenient. If this is your first time, we recommend double-checking to ensure you are fully prepared! Visitors from other states are welcome to visit the dispensary and buy items. Bring a government-issued ID and be aware of the regulations regulating the transport of cannabis across state lines. Purchase limits apply to both residents and non-residents in the state of Massachusetts. You can buy edibles with 100 milligrams of THC, concentrates with 5 grams of THC, and cured flower with 28 grams of THC. If you're unsure, don't worry—one of our helpful budtenders will make sure you only take what you're authorized.
Our Knowledgeable Staff
At Nature's Remedy, we're passionate about helping individuals find the products that work best for them. Our budtenders are trained to understand your unique needs and guide you towards the products that will provide the desired effects.
Our Product Range
Within our welcoming and relaxed environment, customers can explore a wide variety of cannabis products. From flavorful edibles to aromatic flowers, potent concentrates, and soothing topicals, our dispensary houses something for every preference and need.
Edibles at Nature's Remedy
For those who prefer a smoke-free experience, our dispensary offers an extensive selection of cannabis-infused edibles, available in a range of flavors and potency levels.
Building a Community
But Nature's Remedy isn't just a store—it's a community. We understand the importance of fostering a strong bond with our customers and the wider community. That's why we're always eager to educate, answer questions, and address any concerns you may have about cannabis and its usage.
Cannabis Education
We believe that informed consumers make responsible consumers, and we're committed to empowering our customers with the knowledge they need to make the best decisions for their individual needs and lifestyle.
Catering to Cannabis Connoisseurs
For the cannabis connoisseurs among you, we offer a diverse range of concentrates, each made with high-quality cannabis plants and offering a unique flavor profile and experience.
Innovative Offerings
Moreover, our dispensary is committed to staying on the cutting edge of the cannabis industry. This means continually expanding our product range with new and innovative offerings.
Our Commitment to Customer Satisfaction
Customer satisfaction is our utmost priority. To ensure you have an excellent experience with us, we've cultivated a serene, inviting atmosphere within our dispensary.
Promoting Responsible Use
In addition to offering top-tier cannabis products, we are also advocates for responsible use. We believe in promoting a positive and respectful relationship with cannabis, which includes understanding the importance of dosage, tolerance, and individual reactions to different strains and products. For Tewksbury residents and those in the Greater Boston metropolitan area, our convenient location in Tyngsborough makes us an excellent choice for your cannabis needs. Just remember that if it's your first time visiting, double-check that you have your government-issued ID and that you're aware of the regulations related to purchasing and transporting cannabis.
Nature's Remedy: Your Ideal Cannabis Destination
Nature's Remedy offers an unparalleled dispensary experience. We pair a comprehensive selection of quality cannabis products with a commitment to education, community, and exceptional customer service. Whether you're exploring cannabis for the first time or have been a consumer for years, we're here to provide the guidance, products, and environment you need to have a fulfilling, enjoyable, and safe cannabis journey.
Your Complete Journey With Us
From the moment you make the 20-minute drive from Tewksbury to our dispensary in Tyngsborough, until you leave our premises, our mission is to ensure you feel respected, informed, and confident in your choices. At Nature's Remedy, we believe in the power of cannabis to enhance lives, and we're here to guide you every step of the way.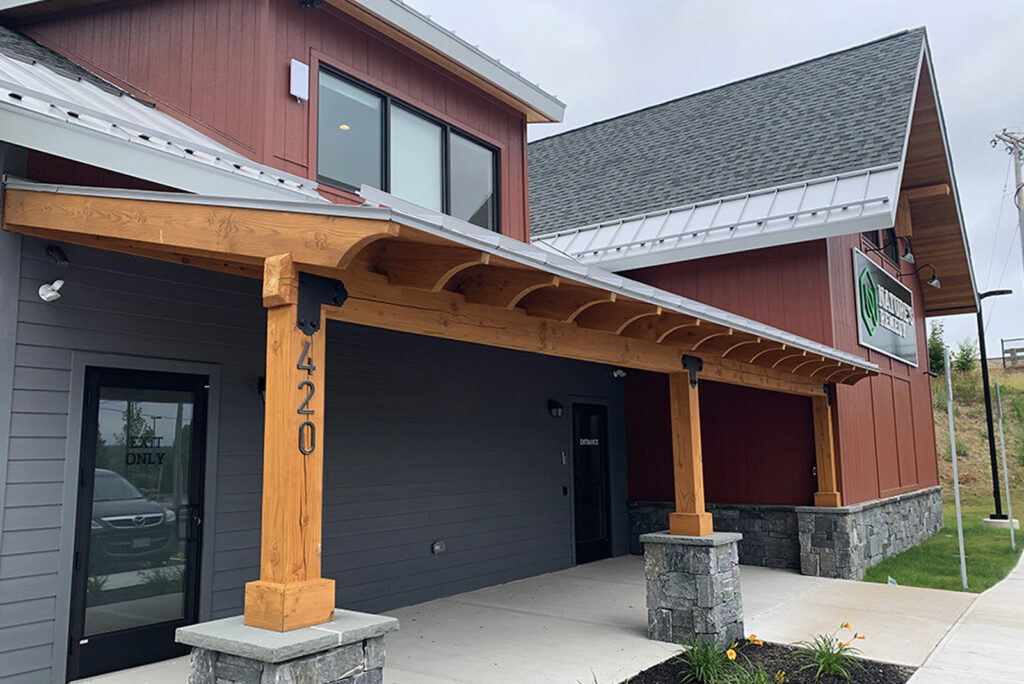 Browse products and place an order online for express pick up.
What is there to do in Tewksbury, MA?
Some notable points of interest in Tewksbury include the Tewksbury Country Club, which features an 18-hole golf course and a clubhouse that was built in 1899; Wang Middle School; and Mill End Farm, a working farm open to the public. The farm contains a petting zoo, hayrides, pony rides, and other attractions.
Enjoy golfing in an 18-hole golf course built in 1899
Check out Wang Middle School
Take a tour of Mill End Farm, which contains a petting zoo