Nature's Remedy Tyngsborough is only 20 min (10 mi) East of Pepperell via MA-113 E.
420 Middlesex Road
Tyngsborough, MA 01879
¿Habla español? Llame a su tienda local y seleccione la opción dos.
Debit cards and cash accepted (ATM on-site)
ADA compliant and LGBTQ+ friendly
Wide range of cannabis products from MA grower processors and vendors
Comforting, welcoming, and safe environment
Passionate team trained to assist customers with their selection of products
Merchandise and clothing available for purchase
Online ordering and call ahead orders available
HERE'S WHY YOU SHOULD VISIT OUR DISPENSARY
Near Pepperell, MA
Pepperell is known for being the birthplace of textiles. In 1837, Francis Cabot Lowell and a group of businessmen established America's first textile mill in the town. The mill used power looms that were powered by water from the Nashua River. This began the American Industrial Revolution. Tyngsborough is just 20 minutes from Pepperell, and our dispensary in Tyngsborough is perfect for residents of Massachusetts looking for residential cannabis.
Our dispensary is about ~20 minutes from Pepperell, so don't forget your ID!
While it's a short drive from Pepperell to meet us in Tyngsborough, it's lengthy enough that doing it twice for no reason would be quite inconvenient. If this is your first time, we recommend double-checking to ensure you are fully prepared! Visitors from other states are welcome to visit the dispensary and buy items. Bring a government-issued ID and be aware of the regulations regulating the transport of cannabis across state lines. Purchase limits apply to both residents and non-residents in the state of Massachusetts. You can buy edibles with 100 milligrams of THC, concentrates with 5 grams of THC, and cured flower with 28 grams of THC. If you're unsure, don't worry—one of our helpful budtenders will make sure you only take what you're authorized.
Nature's Remedy Dispensary: A True Beacon of Natural Wellness and Freedom
Whether it's your first visit or one of many, our team at Nature's Remedy strives to make your experience as smooth and convenient as possible. Our friendly budtenders will walk you through our diverse selection of products, answering any questions you may have about the potency, effects, or the best choice for your needs. For our first-time guests, we recommend double-checking your preparation. Bring a government-issued ID and be aware of the regulations surrounding the transport of cannabis across state lines. We pride ourselves on operating within the legal framework, ensuring a safe and stress-free environment for our customers.
A World of Options: Tailored To Your Needs
At Nature's Remedy dispensary, we cater to a variety of preferences. With purchase limits set by the state of Massachusetts, you can buy edibles containing 100 milligrams of THC, concentrates with 5 grams of THC, or a cured flower with 28 grams of THC. If you find these numbers overwhelming or confusing, fear not—our knowledgeable budtenders are here to assist you. They will guide you through our vast selection, ensuring you stay within the legal limits and helping you find the perfect product for your unique needs.
Nature's Remedy Dispensary: Where Community Matters
Our dispensary is more than just a place to buy cannabis—it's a community hub where consumers, both residents and visitors, gather to explore and learn about cannabis. We are a team of passionate professionals who believe in the power of nature, eager to share our knowledge with you. We take pride in our reputation as trusted advisers, working tirelessly to ensure you get the most from your visit. Your experience with us extends beyond the initial purchase. We are committed to supporting you on your wellness journey. Whether you need guidance on using your chosen product, adjusting your dosage, or exploring new options, our team is here for you.
Embark on Your Wellness Journey Today
A short drive from Pepperell to Tyngsborough opens a door to a new realm of natural wellness possibilities. A realm where quality residential cannabis products, carefully curated to meet diverse needs, await your exploration.
Continuing the Legacy of Innovation
Just like the historic textile mill in Pepperell, Nature's Remedy is also a pioneer – in the realm of cannabis, that is. We believe in the power of cannabis as a natural solution to various ailments, and we strive to create a space where everyone feels welcomed, educated, and served according to their specific needs. Our dispensary is a testament to the progressive spirit of Massachusetts, ushering in a new era of natural wellness inspired by the healing power of the plant.
A Tailored Experience
Upon entering Nature's Remedy, you'll be greeted by an atmosphere of warmth, friendliness, and expertise. We understand that every customer is unique, with specific needs, questions, and level of experience with cannabis. That's why we offer personalized service, ensuring that you feel comfortable, informed, and ready to make the best choice for your wellness journey.
Education and Advocacy: Our Core Principles
At Nature's Remedy, we are not just a dispensary – we are educators and advocates for the responsible use of cannabis. We are dedicated to debunking the myths surrounding cannabis and shedding light on its potential benefits. Our budtenders are trained and ready to provide insights into the different cannabis strains, modes of consumption, and their potential effects. Whether you're a seasoned user or a curious newcomer, we are here to support your journey.
A Wide Array of Quality Products
We offer a broad selection of cannabis products, from edibles to concentrates, and from flowers to tinctures. Whatever your preference, you can count on the quality and safety of our products. All our offerings are carefully sourced and comply with all state regulations. Whether you're looking for a THC-rich product for pain relief or a CBD-infused item for relaxation, you'll find it at Nature's Remedy.
Convenience and Accessibility
Nature's Remedy dispensary is conveniently located just 20 minutes from Pepperell. We've created a welcoming environment that encourages exploration and learning. Our budtenders are always available to guide you, answer your queries, and help you navigate the world of cannabis. With us, you will find shopping for cannabis as enjoyable and straightforward as it should be.
Responsible Use
We emphasize the importance of responsible use of cannabis. While we strive to offer a wide array of products to cater to varying preferences, we also adhere to the purchase limits set by the state of Massachusetts. We ensure our customers understand these limits, and we guide them in selecting products that align with their needs while respecting the law.
Building Relationships
At Nature's Remedy, our relationship with our customers doesn't end after a purchase. We believe in building lasting relationships, offering support and guidance even after you've left our store. Our team is always ready to answer any follow-up questions, help with any concerns, or offer advice for future purchases. With Nature's Remedy dispensary, the journey to wellness is within reach – just a 20-minute drive from Pepperell. We invite you to join us and discover the Nature's Remedy difference. Here, you'll find more than just a cannabis dispensary. You'll find a partner dedicated to your well-being, ready to guide you on your journey toward natural wellness. Step into our oasis of nature-meets-science, and let's embark on this wellness journey together.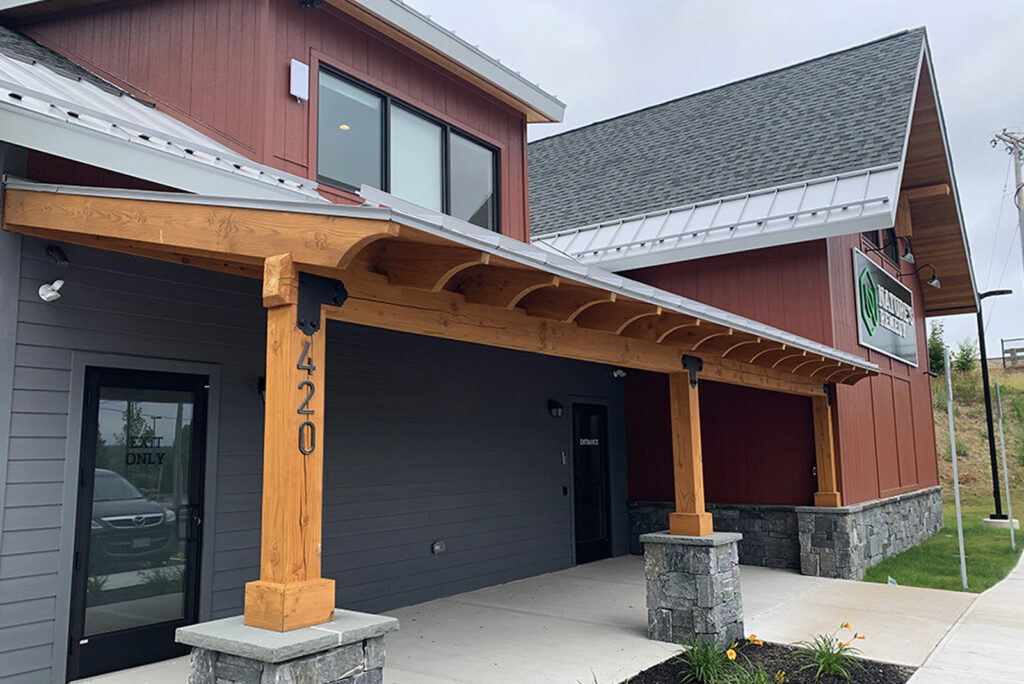 Browse products and place an order online for express pick up.
What is there to do in Pepperell, MA?
There are plenty of things to do in Pepperell, MA! Some of the most popular attractions include exploring the nature trails at Walden Pond or Mount Watatic, going for a walk or bike ride on the Nashua River Rail Trail, or visiting one of the local museums or historical sites. In addition, there are a number of great restaurants and shops in town, and Pepperell is also conveniently located close to several larger cities like Boston, Worcester, and Manchester. So whether you're looking for a quiet place to relax or something to keep you busy, Pepperell has something to offer everyone! There are plenty of things to do in Pepperell, MA. Here are a few examples: • Go for a walk or run on the scenic Riverwalk. • Enjoy a picnic lunch at one of the many lovely parks. • Take a swim or play some tennis at the town pool. • Visit the charming downtown area and browse the local shops. • Check out the exhibits at the local museum. • Take a stroll through the historic cemetery.