Nature's Remedy Tyngsborough is only 18 min (11.4 mi) South of Nashua via US-3 S.
420 Middlesex Road
Tyngsborough, MA 01879
¿Habla español? Llame a su tienda local y seleccione la opción dos.
Debit cards and cash accepted (ATM on-site)
ADA compliant and LGBTQ+ friendly
Wide range of cannabis products from MA grower processors and vendors
Comforting, welcoming, and safe environment
Passionate team trained to assist customers with their selection of products
Merchandise and clothing available for purchase
Online ordering and call ahead orders available
HERE'S WHY YOU SHOULD VISIT OUR DISPENSARY
Near Nashua, NH
Nashua is known for its high concentration of tech businesses and its low cost of living. The city has been ranked first in the country for small business friendliness and second for economic potential by Forbes. It's also one of the most affordable places to live in the US, with a cost of living that's about 20% below the national average. This combination of factors has made Nashua a popular destination for startups and young professionals. Tyngsborough is just 18 minutes from Nashua, and our dispensary in Tyngsborough is perfect for residents of Massachusetts looking for residential cannabis.
Our dispensary is about ~18 minutes from Nashua, so don't forget your ID!
While it's a short drive from Nashua to meet us in Tyngsborough, it's lengthy enough that doing it twice for no reason would be quite inconvenient. If this is your first time, we recommend double-checking to ensure you are fully prepared! Visitors from other states are welcome to visit the dispensary and buy items. Bring a government-issued ID and be aware of the regulations regulating the transport of cannabis across state lines. Purchase limits apply to both residents and non-residents in the state of Massachusetts. You can buy edibles with 100 milligrams of THC, concentrates with 5 grams of THC, and cured flower with 28 grams of THC. If you're unsure, don't worry—one of our helpful budtenders will make sure you only take what you're authorized.
The Journey from Nashua to Tyngsborough
As you journey from Nashua to Tyngsborough, you'll get a chance to experience a snapshot of New England's charming landscapes and history. The two cities are connected via US Route 3, a route known for its scenic views. On this drive, you'll traverse the Merrimack River, which has been a significant waterway in the region for centuries. It's a perfect opportunity to unwind and connect with the serene beauty of New England's natural surroundings before reaching our dispensary.
Tyngsborough: History, Recreation, and Quality Cannabis
Once in Tyngsborough, you'll encounter a town that is a blend of history and modernity. Known for its rich history dating back to the 17th century, Tyngsborough also offers a number of recreational opportunities such as boating, fishing, and hiking. Not far from this historic charm and natural beauty lies our dispensary. When you visit our Nature's Remedy Tyngsborough location, you'll be greeted with a variety of cannabis products to suit every individual's preference. Whether you are new to cannabis or a seasoned user, our comprehensive product range has something for everyone. From edibles and concentrates to a vast selection of cured flower strains, we provide quality, lab-tested products to ensure a safe and enjoyable experience.
Fostering a Cannabis Community at Nature's Remedy
However, our Nature's Remedy dispensary isn't just about selling cannabis products; it's about creating a community. We believe in fostering a space where individuals can learn, share experiences, and feel at ease discussing their cannabis needs. Our budtenders are not just salespeople; they are experienced and trained individuals who are there to guide, educate, and ensure your visit is as informative as it is fruitful. In addition to our quality products and knowledgeable staff, we are committed to the principle of responsible usage. This means ensuring all our customers understand the correct dosage, consumption methods, potential effects, and safety precautions associated with cannabis use. We believe this approach helps to foster a respectful and conscientious cannabis community.
Plan Your Visit to Nature's Remedy in Tyngsborough
So, if you're looking for a trusted dispensary near Nashua, come and visit Nature's Remedy in Tyngsborough. As well as offering top-notch cannabis products, we provide an inclusive and educational space for all. Whether you're a local resident or a visitor from another state, remember to bring your government-issued ID and familiarize yourself with the regulations concerning the transport of cannabis across state lines. In this thriving region, where technology meets tradition, where economic potential aligns with affordable living, Nashua stands as a beacon of opportunity. Paired with the convenience and expertise offered at our dispensary in Tyngsborough, we are proud to be part of a region that values growth, progress, and inclusivity. So, whether you're a Nashua resident seeking a short trip for top-quality cannabis or a visitor from further afield, we're here to provide the products you need and the education you deserve.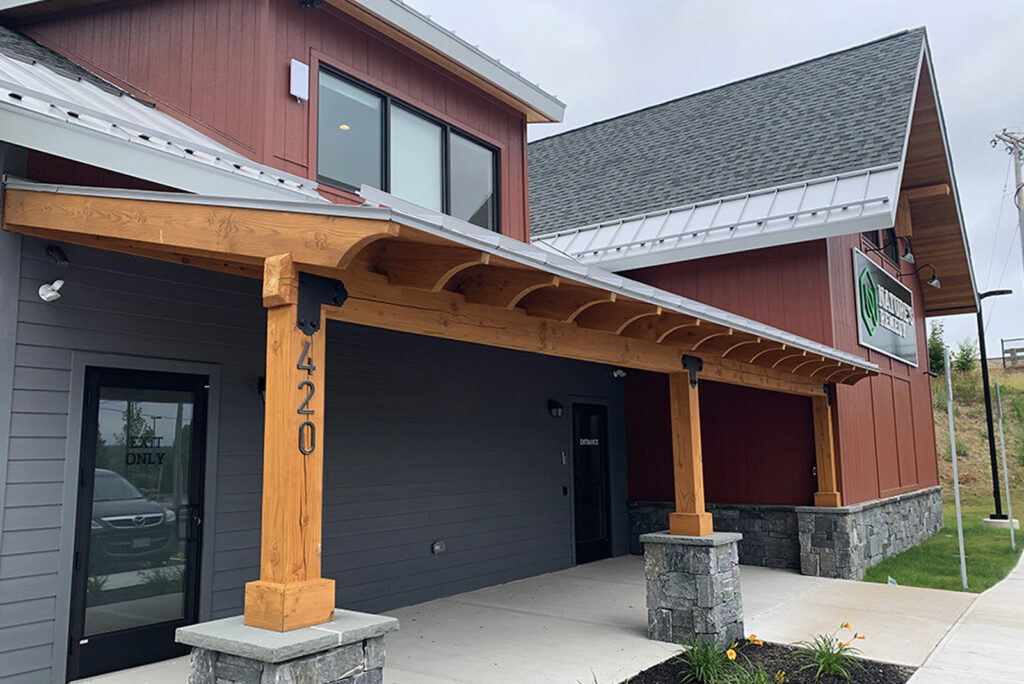 Browse products and place an order online for express pick up.
What is there to do in Nashua, NH?
Well, there's really quite a lot to do in Nashua. You could check out the Pheasant Lane Mall, or go catch a movie at the Cineplex. If you're into sports, you could head over to Holman Stadium and catch a game of either American football or baseball. And if you're into the outdoors, there's always plenty of hiking and biking trails to check out in the surrounding area. Finally, there's always great food to be found in Nashua – whether you're looking for something fancy or something more down-to-earth. Enjoy!
Shop at the Pheasant Lane Mall
Catch a movie at the Cineplex
Watch a game at Holman Stadium