Nature's Remedy Millbury is only 30 min (15 mi) North of Milford via MA-140 N and MA-122A N.
266 N Main Street
Millbury, MA 01527
¿Habla español? Llame a su tienda local y seleccione la opción dos.
Debit cards and cash accepted (ATM on-site)
ADA compliant and LGBTQ+ friendly
Wide range of cannabis products from MA grower processors and vendors
Comforting, welcoming, and safe environment
Walk-ins are welcome
Passionate team trained to assist customers with their selection of products
Merchandise and clothing available for purchase
Online ordering and call ahead orders available
HERE'S WHY YOU SHOULD VISIT OUR DISPENSARY
Near Milford, MA
Milford, MA is known for its picturesque New England town setting and its annual Oyster Festival. The town of Milford is located in the heart of Massachusetts' beautiful "Pioneer Valley" and is surrounded by miles of rolling hills and charming New England villages. The area is well known for its outdoor recreation opportunities, including hiking, biking, fishing, and kayaking. Each fall, Milford hosts the popular Oyster Festival – a two-day event that celebrates the region's rich oyster culture. The festival features traditional oyster dishes from local restaurants, live music performances, arts and crafts vendors, a kids' zone, and much more. Our dispensary there serves both medical patients or adult-use customers who have access to parking lot located next door (and can also be entered from nearby roads). Strategically situated along Route 20/I90s Mass Turnpike., it has quick access to downtown Boston.
Our dispensary is about 30 minutes from Milford, so don't forget your ID!
While it's a short drive from Milford to meet us in Millbury, it's lengthy enough that doing it twice for no reason would be quite inconvenient. If this is your first time, we recommend double-checking to ensure you are fully prepared! Visitors from other states are welcome to visit the dispensary and buy items. Bring a government-issued ID and be aware of the regulations regulating the transport of cannabis across state lines. Purchase limits apply to both residents and non-residents in the state of Massachusetts. You can buy edibles with 100 milligrams of THC, concentrates with 5 grams of THC, and cured flower with 28 grams of THC. If you're unsure, don't worry—one of our helpful budtenders will make sure you only take what you're authorized.
Creating a Comfortable and Welcoming Atmosphere
Apart from the wide range of cannabis products, our dispensary also prides itself on its ambiance. We've designed our store to provide a welcoming and comfortable environment for all of our customers. We believe that buying cannabis should be an enjoyable experience, and we've taken steps to make our dispensary feel inviting and user-friendly.
Why Nature's Remedy is More than a Dispensary
All things considered, a trip to our dispensary near Milford, MA offers much more than just purchasing cannabis—it's a comprehensive experience steeped in the culture and beauty of the region. You get to explore the stunning Massachusetts countryside, immerse yourself in local events like the Oyster Festival, and round off the day with a visit to our friendly and well-stocked dispensary.
The Joy of Exploration at Nature's Remedy
So why wait? Gear up for a memorable excursion and make your way to our Nature's Remedy dispensary. While here, indulge in our array of high-quality products that cater to a wide range of needs and preferences. Whether you're a seasoned connoisseur or new to the world of cannabis, our friendly staff is here to answer your questions, offer recommendations, and help guide your product selection process.
The Nature's Remedy Experience
A trip to Nature's Remedy dispensary is not just about buying cannabis products; it's about the entire experience. From the moment you step through our doors, we want you to feel relaxed, comfortable, and, above all, informed. Our goal is to provide an educational and enlightening experience that extends beyond your visit, allowing you to make informed decisions about your cannabis use in the future.
An Expansive Product Selection
We're proud to offer an expansive selection of products. From different strains of quality flower, potent concentrates, delicious edibles, topicals, and more. Each product is carefully curated and tested to ensure it meets the highest standards of quality and safety. No matter what you're looking for, we're confident that our product range will meet your needs.
Prioritizing Education and Information
Education forms the cornerstone of our customer service philosophy. To this end, we provide comprehensive information about our products, including their intended effects, dosage recommendations, and more. We believe that the more you know about what you're consuming, the better you can make decisions that are right for you.
Making a Positive Impact on the Local Community
In addition to the customer-centric approach, we also aim to make a positive impact on our local community. We firmly believe in the power of cannabis as a tool for enhancing wellness and overall quality of life. Through educational initiatives, community outreach programs, and a commitment to responsible business practices, we strive to bring the benefits of cannabis to as many people as possible, responsibly and respectfully.
Environmental Responsibility and Sustainability
Furthermore, we are mindful of the role we play in the larger cannabis ecosystem. We work diligently to ensure our operations are sustainable and environmentally friendly. From sourcing products to disposal of packaging, we continually explore innovative ways to minimize our environmental impact.
A Rewarding, Informative, and Enjoyable Visit to Nature's Remedy Dispensary
A visit to our Nature's Remedy dispensary near Milford, Massachusetts, is more than just a shopping trip—it's an opportunity to immerse yourself in the rich history and culture of the Pioneer Valley, enrich your knowledge about cannabis, engage with the local community, and explore the vast array of products we offer. Your experience with us promises to be rewarding, informative, and enjoyable. We look forward to welcoming you and providing you with the best possible service in your journey to wellness and discovery with cannabis.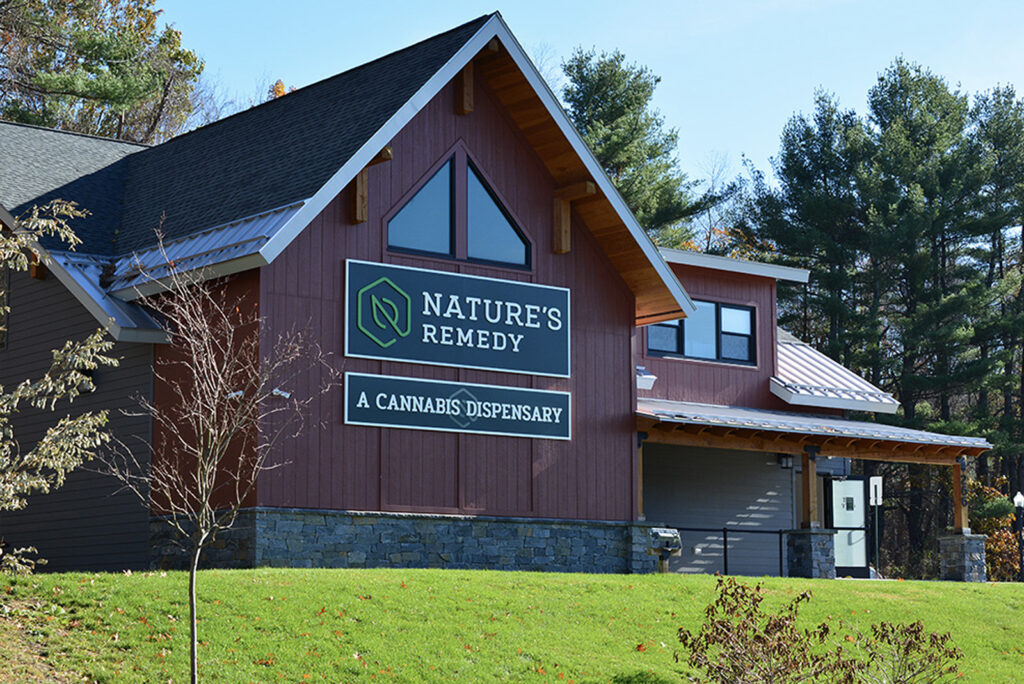 Browse products and place an order online for express pick up.
What is there to do in Milford, MA?
Milford is a historic town located in the Blackstone Valley. It offers plenty of activities for visitors, including museums, parks, hiking trails, and restaurants. The Hopedale Heritage Museum is a great place to learn about the town's history. Milford State Park has a beautiful nature center with hiking trails and picnic areas. The Elm Street Park has playgrounds and a spray park for kids. And finally, the Blackstone River Watershed Council operates the Visitors Center which includes interactive exhibits on the history and ecology of the watershed.