Nature's Remedy Tyngsborough is only 24 min (22.9 mi) South of Methuen via I-495 S and US-3 N.
420 Middlesex Road
Tyngsborough, MA 01879
¿Habla español? Llame a su tienda local y seleccione la opción dos.
Debit cards and cash accepted (ATM on-site)
ADA compliant and LGBTQ+ friendly
Wide range of cannabis products from MA grower processors and vendors
Comforting, welcoming, and safe environment
Passionate team trained to assist customers with their selection of products
Merchandise and clothing available for purchase
Online ordering and call ahead orders available
HERE'S WHY YOU SHOULD VISIT OUR DISPENSARY
Near Methuen, MA
Methuen is a bustling city in central Massachusetts that's known for its state parks, lakes, and agriculture industries. Tyngsborough is just under 25 minutes form Methuen, and our dispensary in Tyngsborough is perfect for residents of Massachusetts looking for residential cannabis.
Our dispensary is about ~24 minutes from Methuen, so don't forget your ID!
While it's a short drive from Methuen to meet us in Tyngsborough, it's lengthy enough that doing it twice for no reason would be quite inconvenient. If this is your first time, we recommend double-checking to ensure you are fully prepared! Visitors from other states are welcome to visit the dispensary and buy items. Bring a government-issued ID and be aware of the regulations regulating the transport of cannabis across state lines. Purchase limits apply to both residents and non-residents in the state of Massachusetts. You can buy edibles with 100 milligrams of THC, concentrates with 5 grams of THC, and cured flower with 28 grams of THC. If you're unsure, don't worry—one of our helpful budtenders will make sure you only take what you're authorized. Now, you may wonder, why should you make the journey from Methuen to our dispensary in Tyngsborough? What sets us apart from other dispensaries, and what unique experiences do we offer that make the trip worthwhile?
Quality of Products
First and foremost, the unrivaled quality of our products is a strong reason for you to visit our Nature's Remedy dispensary. We stock a diverse array of cannabis goods, sourced from reliable and trusted growers and producers who prioritize ethical farming practices. Our collection ranges from aromatic and potent cured flowers to a variety of flavorful edibles and concentrates that pack a powerful punch. With every product you pick from our shelves, you can be assured of its purity, potency, and exceptional quality.
Knowledgeable Budtenders
Our Nature's Remedy dispensary prides itself on its team of expert budtenders who bring a wealth of knowledge and passion to the table. Whether you're a first-timer or a seasoned cannabis connoisseur, our budtenders will guide you through the purchasing process, answering your queries and giving you in-depth insights into our products. They will ensure you only take what you're authorized to have, keeping your experience legal, safe, and enjoyable.
Welcoming Environment
We believe that buying cannabis should be a stress-free and enjoyable experience. Our dispensary offers a warm, welcoming environment where you can explore our products at your own pace. Our staff is dedicated to making every visitor feel comfortable and well-attended, catering to your unique needs and preferences.
Education and Advocacy
Our Nature's Remedy dispensary is more than just a store; it's a center of education and advocacy. We're committed to dispelling myths and misconceptions about cannabis while spreading awareness about its benefits and responsible use. We regularly organize educational sessions, workshops, and advocacy events aimed at promoting a positive and informed cannabis culture.
Variety and Innovation
Cannabis is a complex and fascinating plant, and we celebrate its versatility by offering a wide variety of innovative products. From traditional smoking options to edibles, topicals, tinctures, and more, we have something to cater to every preference and need. Moreover, we constantly strive to bring you the latest in cannabis innovation, keeping our product range fresh and exciting.
Price and Deals
While the quality of our products is paramount, we also understand the importance of affordability. We price our items competitively and offer regular deals and discounts to make your purchases even more valuable. From weekly specials to membership benefits, we provide numerous opportunities for you to save on your favorite products.
Transparency and Trust
Trust is a core value at our dispensary. We maintain full transparency about our sourcing, production, and pricing processes. Every product in our dispensary comes with detailed information about its origins, contents, and effects, allowing you to make an informed choice.
Accessibility and Convenience
Though we are based in Tyngsborough, our services are easily accessible to residents of Methuen, thanks to the convenient location and excellent connectivity. With easy access to parking and public transportation, getting to our dispensary is a breeze. Plus, our efficient and fast service ensures that you won't have to spend unnecessary time waiting.
Holistic Wellness Focus
Beyond merely selling products, we aim to contribute to your holistic wellness journey. We understand that cannabis usage varies greatly among individuals, with some using it for recreational purposes, while others rely on it for medicinal benefits. Our budtenders are trained to understand your unique requirements and recommend the most suitable products accordingly. Our Nature's Remedy dispensary in Tyngsborough, conveniently located near Methuen, MA, offers a unique cannabis shopping experience that's rooted in quality, education, and transparency. Our commitment to your satisfaction and our dedication to promoting responsible and informed cannabis use make us the ideal destination for your cannabis needs. So, pack up your essentials, remember your ID, and embark on a short journey from Methuen to our dispensary. We can't wait to welcome you and guide you through your cannabis journey.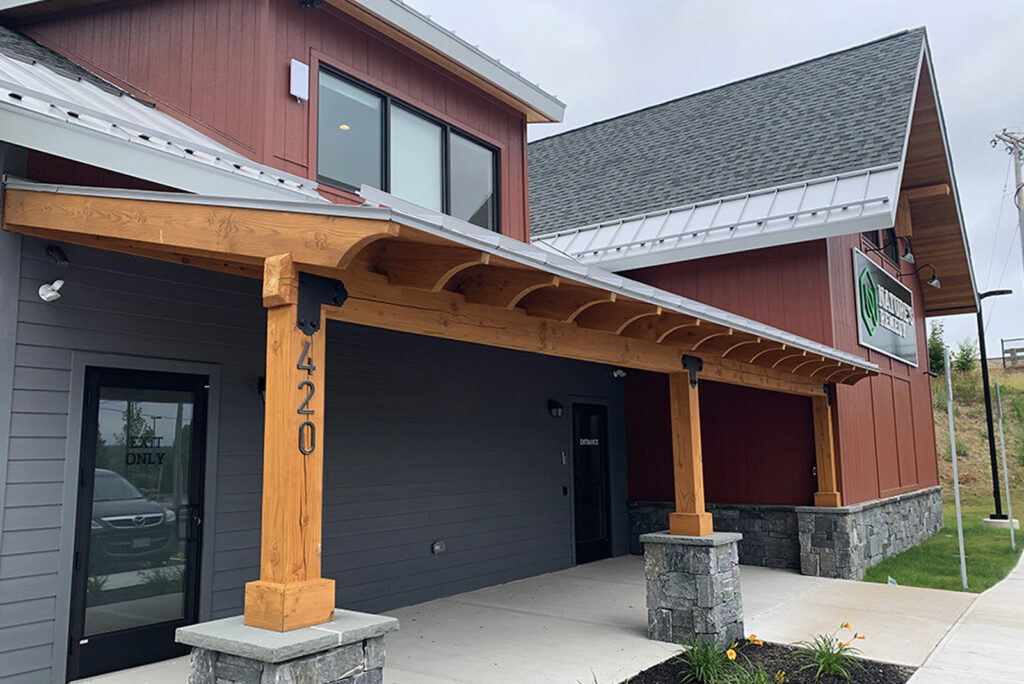 Browse products and place an order online for express pick up.
What is there to do in Methuen, MA?
Methuen is a town located in Massachusetts. Some things to do in the town include going to the park, going to the mall, or eating at a restaurant. There are also a few other things to do in Methuen that may not be as well-known. These include visiting the Heritage Park Museum, going for a walk or bike ride on the Methuen Rail Trail, or taking a stroll through Boott Cotton Mills Historic District. Methuen has a variety of activities to enjoy, including its nearby state parks, golf courses, and lakes. It also has a number of malls and smaller shops if you're looking for retail therapy, as well as a few movie theaters. And if you're in the mood for some good eats, there are plenty of restaurants to choose from.
Heritage Park Museum
Going for a walk or bike ride on theMethuen Rail Trail
Taking a stroll through Boott Cotton Mills Historic District
Going to movie theaters
Restaurants