Nature's Remedy Tyngsborough is only 17 min (10.6 mi) North of Lowell via US-3 N.
420 Middlesex Road
Tyngsborough, MA 01879
¿Habla español? Llame a su tienda local y seleccione la opción dos.
Debit cards and cash accepted (ATM on-site)
ADA compliant and LGBTQ+ friendly
Wide range of cannabis products from MA grower processors and vendors
Comforting, welcoming, and safe environment
Passionate team trained to assist customers with their selection of products
Merchandise and clothing available for purchase
Online ordering and call ahead orders available
HERE'S WHY YOU SHOULD VISIT OUR DISPENSARY
Near Lowell, MA
Lowell, MA is most commonly known for its strong Polish-American community. The city is home to one of the largest concentrations of Polish Americans in the country. In addition to its large Polish population, Lowell is also home to a significant number of Irish Americans, French Canadians, and Portuguese Americans. Tyngsborough is just 20 minutes from Lowell, and our dispensary in Tyngsborough is perfect for residents of Massachusetts looking for residential cannabis.
Our dispensary is about ~17 minutes from Lowell, so don't forget your ID!
While it's a short drive from Lowell to meet us in Tyngsborough, it's lengthy enough that doing it twice for no reason would be quite inconvenient. If this is your first time, we recommend double-checking to ensure you are fully prepared! Visitors from other states are welcome to visit the dispensary and buy items. Bring a government-issued ID and be aware of the regulations regulating the transport of cannabis across state lines. Purchase limits apply to both residents and non-residents in the state of Massachusetts. You can buy edibles with 100 milligrams of THC, concentrates with 5 grams of THC, and cured flower with 28 grams of THC. If you're unsure, don't worry—one of our helpful budtenders will make sure you only take what you're authorized.
Product Quality and Cannabis Education
Our Nature's Remedy dispensary takes pride in the quality of the products we offer. From the potency of our THC products to the quality of our edibles, every item is meticulously checked to ensure it meets our stringent quality standards. We are committed to offering our customers a safe, reliable, and high-quality cannabis experience, encapsulated within our wide array of products.
Creating a Welcoming Atmosphere
Whether you're a Lowell resident or visiting from out of state, we warmly welcome you to our Nature's Remedy dispensary in Tyngsborough. As soon as you step through our doors, you'll be enveloped by an atmosphere of professionalism and warmth. Our dispensary is designed to ensure your comfort and ease, featuring a spacious layout, soft ambient lighting, and a modern aesthetic that creates an inviting ambiance.
Our Extensive Selection: From Edibles to Concentrates and Cured Flowers
Regardless of whether you're in search of a relaxing indica, an uplifting sativa, a balanced hybrid, or even CBD products, our extensive selection promises to cater to every preference. Notably, we offer a wide array of edible cannabis products, from chocolate bars and gummies to beverages and tinctures. These come in various strengths and flavors, so you can find the one that suits your taste and potency preferences. All our edibles contain no more than 100 milligrams of THC as per the state regulations of Massachusetts.
Quality Assurance and Sustainable Sourcing
While the range of our products is broad, our commitment to quality is focused and unwavering. We work closely with trusted growers and producers who use sustainable, organic methods. The aim is to offer you products that are not only potent and effective but also safe and environmentally friendly.
Convenient Shopping: Online Ordering and Curbside Pick-Up
We also want to ensure that our patrons have a seamless and satisfying experience when they visit. To this end, we offer online ordering and curbside pick-up options for the convenience of our customers. You can browse through our products at your leisure, select what you want, and place an order, all from the comfort of your home. Once your order is ready, you can pick it up at your convenience.
Invitation to Experience Nature's Remedy
So, whether you're a Lowell resident or a visitor from out of state, a seasoned cannabis connoisseur or a curious newcomer, we invite you to visit our Nature's Remedy Tyngsborough dispensary. Let us guide you on your cannabis journey, providing you with top-quality products, invaluable insights, and a welcoming community. Come experience what sets us apart and discover the difference that quality, expertise, and genuine care can make.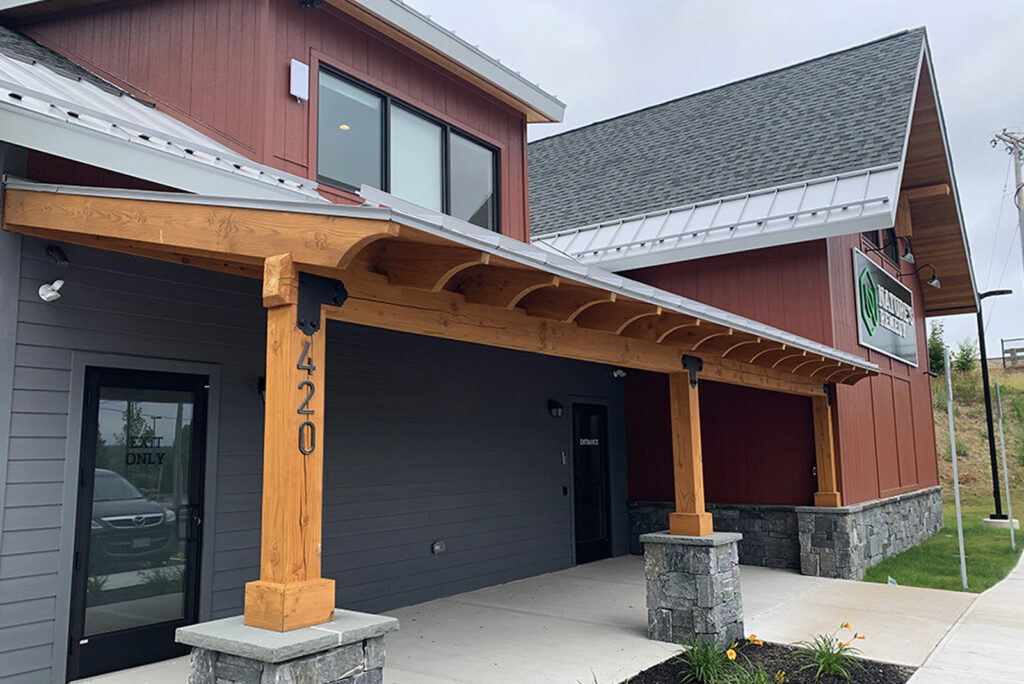 Browse products and place an order online for express pick up.
What is there to do in Lowell, MA?
There is a lot to do in Lowell, MA! Some highlights include exploring the city's rich history at the American Textile History Museum and the Boott Cotton Mills Museum, enjoying a concert or show at Lowell Memorial Auditorium, grabbing a bite at one of the many local restaurants, or taking a walk or ride along the banks of the Merrimack River.
Tour the American Textile History Museum
Tour the Boott Cotton Mills Museum
Watch a show at Lowell Memorial Auditorium
Take a walk along the Merrimack River