Nature's Remedy Tyngsborough is only 14 min (9.4 mi) North of Chelmsford via US-3 N.
420 Middlesex Road
Tyngsborough, MA 01879
¿Habla español? Llame a su tienda local y seleccione la opción dos.
Debit cards and cash accepted (ATM on-site)
ADA compliant and LGBTQ+ friendly
Wide range of cannabis products from MA grower processors and vendors
Comforting, welcoming, and safe environment
Passionate team trained to assist customers with their selection of products
Merchandise and clothing available for purchase
Online ordering and call ahead orders available
HERE'S WHY YOU SHOULD VISIT OUR DISPENSARY
Near Chelmsford, MA
Chelmsford is a bustling city in Massachusetts that's known for its high-tech businesses, including EMC Corporation, Dell Inc., IBM Corp., and Hologic. It is also the birthplace of Raytheon Co. and home to a significant number of defense contractors.
Our dispensary is about ~14 minutes from Chelmsford, so don't forget your ID!
While it's a short drive from Chelmsford to meet us in Tyngsborough, it's lengthy enough that doing it twice for no reason would be quite inconvenient. If this is your first time, we recommend double-checking to ensure you are fully prepared! Visitors from other states are welcome to visit the dispensary and buy items. Bring a government-issued ID and be aware of the regulations regulating the transport of cannabis across state lines. Purchase limits apply to both residents and non-residents in the state of Massachusetts. You can buy edibles with 100 milligrams of THC, concentrates with 5 grams of THC, and cured flower with 28 grams of THC. If you're unsure, don't worry—one of our helpful budtenders will make sure you only take what you're authorized.
Your Budtender: A Guide to the Cannabis World
If you're unsure or overwhelmed by the variety and choices, don't fret. Our experienced and friendly budtenders are always on hand to guide you through your options, ensuring that you only take what you're authorized. They will help you understand the various products, their effects, and how to use them responsibly. Our goal is to provide you with a safe and enjoyable cannabis experience.
Cultivating an Inclusive Atmosphere
We also strive to cultivate an inclusive, inviting atmosphere at our dispensary. We believe that cannabis can be a tool for wellness and enjoyment, and we want to make it accessible for everyone. Whether you're a seasoned cannabis connoisseur or a curious newcomer, you'll find our dispensary a welcoming place where you can learn, ask questions, and find products that meet your needs.
Our Quality Cannabis Products
Quality is a priority for us, and we stock a wide range of top-notch cannabis products. From locally grown strains to the finest imported varieties, you'll find an assortment that satisfies both your preferences and the state's rigorous quality standards. We also offer a variety of edibles, from chocolates to gummies, for those who prefer a different consumption method.
Shopping Experience and Interior Design
In addition, our dispensary provides a unique, engaging shopping experience. The interior design of our establishment blends modern aesthetics with comforting, homely elements, creating a warm and welcoming environment. The display areas are designed to allow you to comfortably browse our wide range of products, with detailed descriptions and transparent pricing.
Understanding the Medicinal Benefits of Cannabis
For those interested in the medicinal benefits of cannabis, we're here to assist. Our staff is knowledgeable about the different strains and their potential therapeutic benefits. Whether you're looking for pain relief, anxiety management, or other health-related uses, we can help guide you to the right product.
Personalized Service for All
We understand that the world of cannabis can seem complex and overwhelming, particularly for newcomers. That's why we've committed to offering personalized service for every individual. Whether you're looking for a specific strain, curious about new products, or just need guidance, our expert budtenders will take the time to understand your unique needs and preferences. Our goal is to make your journey into cannabis as comfortable, enjoyable, and rewarding as possible.
Ease of Accessibility and Online Shopping
Accessibility is also a key part of our mission. We are conveniently located in Tyngsborough, about a 14-minute drive from Chelmsford, making us easily accessible to residents of the city and the surrounding areas. Our store hours are designed to accommodate a variety of schedules, and we also offer an online platform for ease of shopping. Here you can browse our products, read about their effects and benefits, and even place an order for pickup.
Our Commitment to Sustainability and Community
We strongly believe in maintaining an ethically run, sustainable business. All of our products are sourced responsibly, and we strive to support local growers and producers whenever possible. We're passionate about contributing positively to our community and ensuring our operations leave a minimal environmental footprint.
Customer Loyalty: Rewards and Promotions
One of the unique aspects of our dispensary is our reward program. Every purchase you make earns you points that you can redeem for discounts on future purchases. It's our way of saying 'thank you' to our loyal customers. We also offer special deals and promotions regularly, so be sure to check our website or follow us on social media to stay updated.
Why Choose Our Dispensary?
There are numerous reasons to visit our dispensary near Chelmsford. Not only are we conveniently located and offer a wide range of quality cannabis products, but we also provide an inclusive, welcoming environment where you can learn and explore with confidence. Our knowledgeable and friendly staff, commitment to community and sustainability, and focus on providing a personalized, enjoyable shopping experience make us more than just a dispensary. We're a community of cannabis enthusiasts dedicated to sharing our knowledge and passion with you.
Join Our Cannabis Community
So, whether you're a seasoned user looking to explore new strains or products, a medicinal user seeking specific benefits, or a beginner curious about what cannabis has to offer, we're here to assist you. Bring your government-issued ID, come on down, and join our community. We look forward to serving you and helping you navigate the exciting world of cannabis.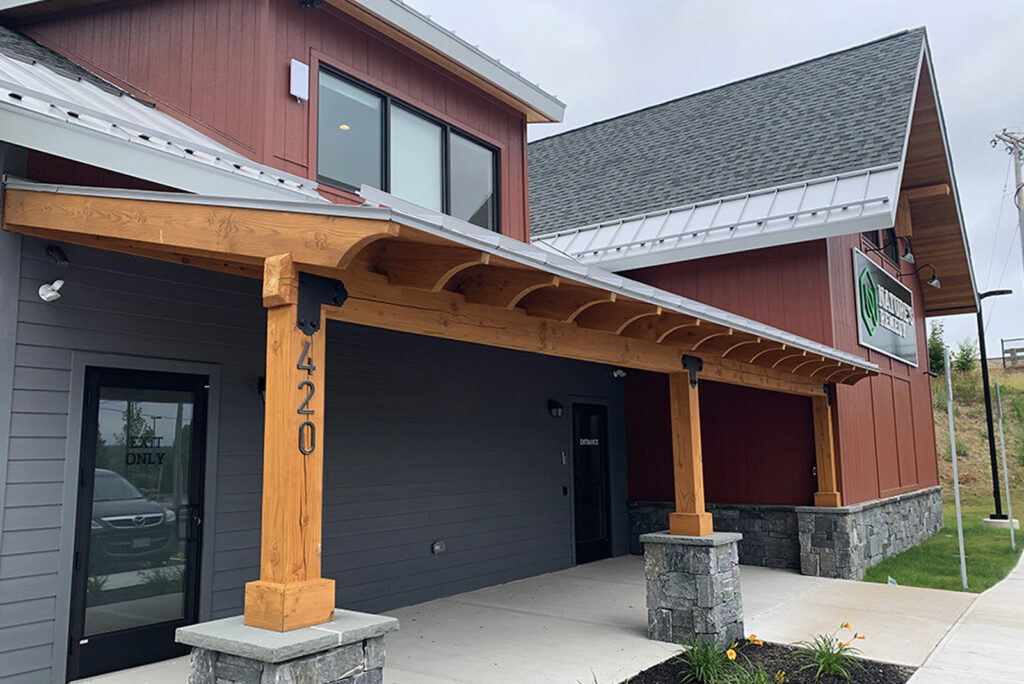 Browse products and place an order online for express pick up.
What is there to do in Chelmsford, MA?
Chelmsford, MA is a town in the northeastern part of the state. It's about an hour's drive from Boston and is home to about 34,000 people. Some of the things to do in Chelmsford include exploring nature at Lowell National Historical Park, going for a walk or bike ride on the Assabet River Rail Trail, visiting historical sites like Tsongas Center at UMass Lowell and Boott Cotton Mills Museum, and grabbing a bite or drink at local spots like The Farmhaus Cafe, Koto Japanese Steakhouse & Sushi Bar, and BrickStone Brewery. Hope that gives you some ideas!
Visit high-tech businesses, including EMC Corporation, Dell Inc., IBM Corp., and Hologic
Explore nature at Lowell National Historical Park
Go for a walk or bike ride on the Assabet River Rail Trail
Visit historical sites like Tsongas Center at UMass Lowell and Boott Cotton Mills Museum
Grab a bite or drink at local spots like The Farmhaus Cafe, Koto Japanese Steakhouse & Sushi Bar, and BrickStone Brewery