Nature's Remedy Tyngsborough is only 52 min (36 mi) North of Boston via I-93 N and US-3 N.
420 Middlesex Road
Tyngsborough, MA 01879
¿Habla español? Llame a su tienda local y seleccione la opción dos.
Debit cards and cash accepted (ATM on-site)
ADA compliant and LGBTQ+ friendly
Wide range of cannabis products from MA grower processors and vendors
Comforting, welcoming, and safe environment
Passionate team trained to assist customers with their selection of products
Merchandise and clothing available for purchase
Online ordering and call ahead orders available
HERE'S WHY YOU SHOULD VISIT OUR DISPENSARY
Near Boston, MA
Boston is known for its universities, hospitals, and technology companies. It is also the capital of Massachusetts. Boston, MA is known as the birthplace of the American Revolution. It's also home to prestigious universities like Harvard and MIT, and is a major center of culture and commerce. Tyngsborough is just 52 minutes from Boston, and our dispensary in Tyngsborough is perfect for residents of Massachusetts looking for residential cannabis.
Our dispensary is about ~52 minutes from Boston, so don't forget your ID!
While it's a short drive from Boston to meet us in Tyngsborough, it's lengthy enough that doing it twice for no reason would be quite inconvenient. If this is your first time, we recommend double-checking to ensure you are fully prepared! Visitors from other states are welcome to visit the dispensary and buy items. Bring a government-issued ID and be aware of the regulations regulating the transport of cannabis across state lines. Purchase limits apply to both residents and non-residents in the state of Massachusetts. You can buy edibles with 100 milligrams of THC, concentrates with 5 grams of THC, and cured flower with 28 grams of THC. If you're unsure, don't worry—one of our helpful budtenders will make sure you only take what you're authorized.
Preparation and Regulations for a Dispensary Visit
A visit to a dispensary can seem daunting for first-timers, given the wide variety of products available and the intricate regulations that govern the purchase and consumption of cannabis. That's why we emphasize the importance of preparation for your visit.
The Role of Budtenders at Nature's Remedy
Gaining a clear understanding of these regulations is crucial to ensure a seamless shopping experience. Should you find yourself uncertain about any aspect of these guidelines or the products we offer, there's absolutely no need to worry. Our team of highly knowledgeable and friendly budtenders are always available to assist you.
Creating a Welcoming Atmosphere and Providing Quality Products
But Nature's Remedy is more than just a dispensary. We strive to be a valuable resource for our customers, providing expert advice, guidance, and a broad array of quality cannabis products. Our team is devoted to fostering a friendly, welcoming atmosphere that ensures every visitor feels comfortable, well-informed, and valued.
The Nature's Remedy Difference
So why should you visit Nature's Remedy dispensary near Boston, MA? Because we're not just a dispensary. We are a community united in our commitment to promoting well-being through quality cannabis products. Our goal is to offer a holistic and satisfying shopping experience that harmonizes diversity, quality, and expert guidance.
Journey to Nature's Remedy and the Serenity of Tyngsborough
Moreover, the journey to our dispensary itself, through the heart of Massachusetts, is an experience to savor. As you drive away from the bustling city of Boston, you'll find yourself slowly enveloped by the natural beauty and tranquility of Tyngsborough.
A Dispensary Designed with Customer Experience in Mind
When you arrive, you'll find a facility designed with the customer's experience in mind. We've crafted our store to be inviting, comfortable, and easy to navigate. The clean lines and welcoming ambiance are reflective of our commitment to providing a relaxed, stress-free environment.
Prioritizing Customer Education
An important aspect of any dispensary visit is education. At Nature's Remedy, we prioritize customer education, firmly believing that an informed customer can make the best choices for their needs.
Community Involvement and Sustainability at Nature's Remedy
We also pride ourselves on our community involvement. Being part of the local community is essential to us, and we strive to give back whenever possible. Furthermore, Nature's Remedy is passionate about sustainability. We understand the importance of protecting our environment and operate with this principle in mind.
Supply Chain and Quality Standards
Over the years, we've also developed strong relationships with our suppliers, ensuring we provide our customers with the highest quality cannabis products. We collaborate with growers who share our commitment to quality and sustainability, and we continuously evaluate our offerings to ensure they meet our rigorous standards.
Therapeutic Potential of Cannabis and Nature's Remedy's Aim 
Nature's Remedy recognizes the therapeutic potential of cannabis and its role in wellness and relaxation. We cater to a wide spectrum of customers – those seeking relief from medical conditions, others aiming to manage stress or anxiety, and those who simply want to enjoy the recreational benefits of cannabis. No matter what brings you to our dispensary, our aim is to make your visit a positive, beneficial experience.
The Holistic Cannabis Experience at Nature's Remedy
Choosing to visit Nature's Remedy dispensary near Boston, MA is choosing a holistic cannabis experience. We combine the highest quality products, expert advice, and a deep commitment to our customers and community.
Invitation to Explore the World of Cannabis at Nature's Remedy
We invite you to join our journey and explore the world of cannabis in an environment built on knowledge, care, and respect. Whether you're a Boston local, a resident of Tyngsborough, or visiting from another state, we welcome you to Nature's Remedy – your destination for all things cannabis.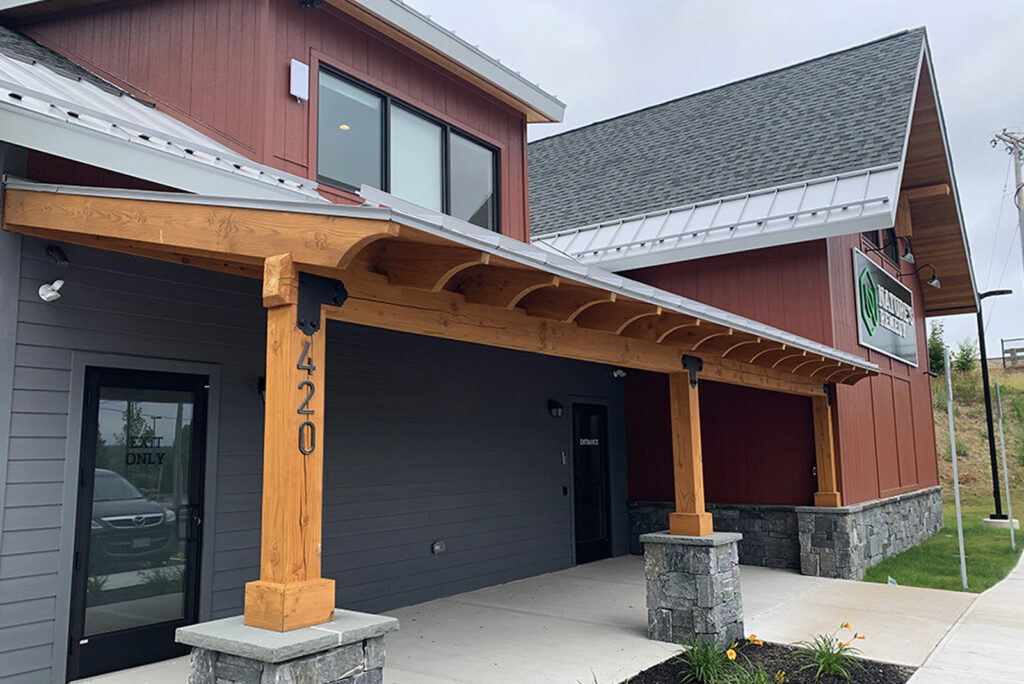 Browse products and place an order online for express pick up.
What is there to do in Boston, MA?
There are plenty of things to do in Boston! You could check out some of the city's famous landmarks like Fenway Park, the Freedom Trail, or the USS Constitution Museum. Or you could visit one of the many art museums or historical sites. The city is also home to a number of theaters and concert venues, so there's always something happening. And if you're looking for a good place to eat or shop, you'll definitely find it in Boston!
Go to a baseball game at Fenway Park
Walk the Freedom Trail
Tour the USS Constitution Museum
Shop and check out the local eateries